Extra features can mean extra cost when hiring pool builders. However, they can also mean extra artistic touch to your landscaping. Here are a few things to consider when deciding on extra pool features.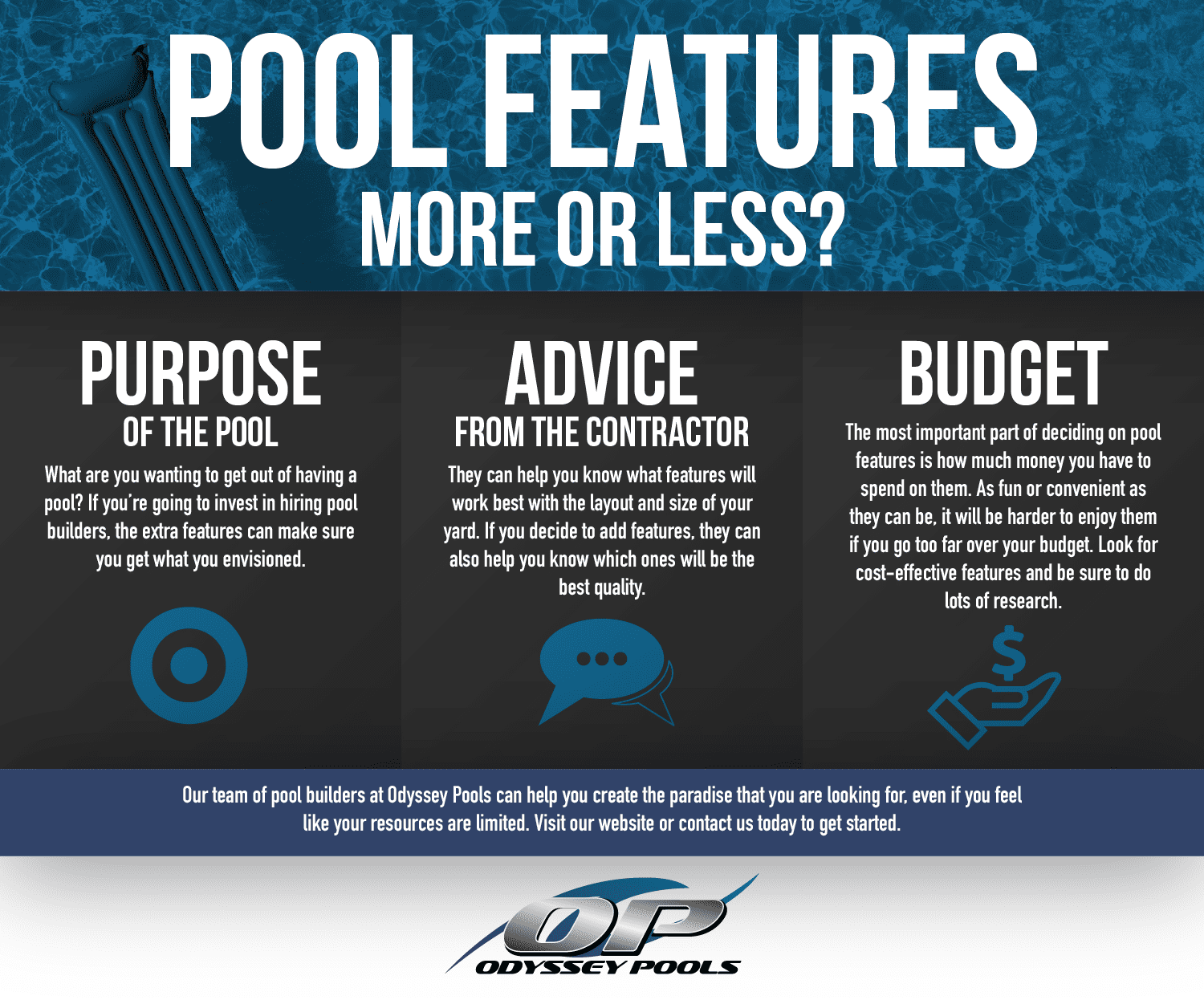 Purpose for Your Pool
What are you wanting to get out of having a pool? Certain features are great for getting a winning tan, others are for entertaining. Slides and basketball nets are fun for the kids and still other features can add that spa-like oasis feel. If you're going to invest in hiring pool builders, the extra features can make sure you get what you envisioned.
Advice of your Contractor
The pool builders that you hire are experts at their trade. They can help you know what features will work best with the layout and size of your yard. If you decide to add features, they can also help you know which ones will be the best quality.
Budget
Of course, the most important part of deciding on pool features is how much money you have to spend on them. As fun or convenient as they can be, it will be harder to enjoy them if you go too far over your budget. Look for features that will be cost-effective or be sure to do some research before starting the building process so that you can save up your budget.
Our team of landscapers and pool builders at Odyssey Pools can help you create the paradise that you are looking for, even if you feel like your resources are limited. Visit our website or contact us today to get started.